New Windows 8 Games for Windows Game Players
Windows 8 games are mostly Windows 8 XBox games which you can download free from Microsoft Store or pay only small amounts for buying them online. Parent who want to choose games which are suitable for their kid's ages can choose Windows 8 games from a big list of games available at Microsoft Store.
Just as any other Windows 8 apps, game apps for Windows 8 will create a tile on Start screen which will let the player to launch the game easily. If you had an Android smartphone or iPhone, you probably know how to download and install games for your device. Windows 8 games download is same as at other online stores.
As I expected Microsoft had improved Windows games in RTM release of Windows 8 for more stable gaming experience with metro-style apps for running on all type of computing devices including smart phones and tablet PCs, etc.
Perhaps the most well known Windows 8 game will be Windows Minesweeper with its renewed layout options.
New Windows 8 games are great surprise for Windows players and Windows users after getting used to classic Windows games since years.
Tip: Metro style games require 1024x768 resolution
Please do not forget, in order to run a Metro User-Interface application like all these new games introduced with Windows 8, the screen resolution should be at least 1024x768 or higher. Otherwise, when you click on a Windows 8 game tile, nothing will happen. The Win8 game will fail to execute since the basic Metro-style UI requirement is not fulfilled.
Here is a list of Microsoft games for Windows 8, the upcoming Microsoft Windows operating system for users. With the introduce of the new Metro style in Windows Developer Preview release, new Windows 8 games benefits from new features of Windows like multi-touch.
Windows 8 Angry Birds Star Wars Game
Angry Birds is one of the most downloaded and played games in computer games. Now there is a new Angry Birds Star Wars game edition which can be played on Windows 8 computers too. The Star Wars story is revisited in the Angry Birds game where rebel birds fight against Imperial Pigtroopers and Pig Star.

4 Elements 2 Windows 8 Game
4 Elements 2 game is a Windows 8 puzzle game app. Playrix is the developer of this excellent Windows 8 game for kids. There are different types of puzzle games to solve at each level for children where the fairies are guiding them. The story of the game, graphics and the sound makes the game entertaining not only for kids but for game players who like to play puzzle games.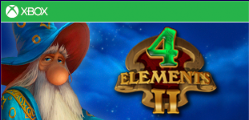 Minesweeper Game for Windows 8
Microsoft Minesweeper is now a classic game and a must for every Windows operating system. Windows 8 introduces metro-style Minesweeper game app with two new layouts; the modern theme and the garden theme. Be sure that Minesweeper game garden theme is the educational game which you will want your kids to play and your children will love to play with these lovely graphics. You can further read Minesweeper game tips or if you are still using Windows 7, check how to change layout of Minesweeper in Windows 7 to flower garden theme for your kids.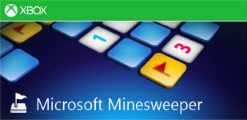 Taptiles Game for Windows 8
Taptiles is a matching game just like many other classic Mahjong games developed by Arcadium. The game graphics and the 3D puzzle layouts make playing Taptiles a unique gaming experience and fun. It is good to see how you get more points in the game by being informed while playing. So you can motivate yourself to play faster to get more bonus points.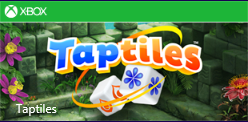 Microsoft Mahjong Game App
Microsoft Mahjong game is renewed and updated version of Mahjong Titans game as a Windows 8 metro-style game app. Microsoft Mahjong is played as a classic mahjong game. Windows 8 Mahjong game has 4 themes for players to choose. After the game player choose the theme he or she can choose the difficulty level and the puzzle to solve. If you solve a puzzle in a theme, new Mahjong matching puzzles will be unlocked and available for players to play.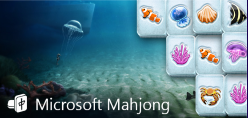 Fruit Ninja
Fruit Ninja is one of most played games for smart phones and now it is recreated for Windows 8. All you have to do is to slice fruits by using your finger or your mouse on the screen and avoiding from bombs. Fruit Ninja is one of my favorite games and your kids will like to play it too.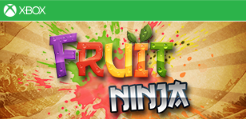 Cut the Rope
Feed Om Nom with sweet candy by cutting rope that binds candy. One of most downloaded puzzle games for mobile phones now ready for Windows 8 game players. At each level a different puzzle with new objects is requested to be solved by gamers. It is an educational game for kids while entertaining with little pretty candy monster.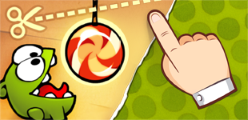 Wordament
Wordament game is one of best word games for Windows 8. All you have to do is to find as much words as you can within 16 tiles on a 4x4 dimension board. After the period you are allowed to use for finding words, you get points according to your findings and rated between all players. In first few games you might get difficulty but each level you will perform better. You can read for more at wordament.com.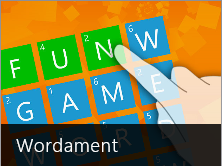 Pinball FX2
Pinball FX2 is the successor of Pinball FX and it is one of free pinball games for Windows 8 game players developed by Zen Studios for Microsoft. Pinball FX2 with its live animations and impressive sound effects gives the feeling that the player is playing on a pinball machine. Unfortunately Windows 8 users can play free pinball games with Pinball FX2 only on a single layout named Mars after the preivous Sorcerer's Lair. The mission on table is to launch your spaceship on this red planet. But of course, you can purchase additional layouts to play pinball on different tables.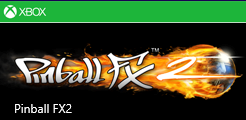 Stack the Stuff Physics Games for Windows 8
Stack the Stuff is one of new physics games for Windows 8. The free edition has 30 physics puzzles that kids will enjoy to solve and if you purchase the game there will be a total of 120 physics puzzles for you to play. I think Stack the Stuff is one of educational games for kids that parent will like them to play.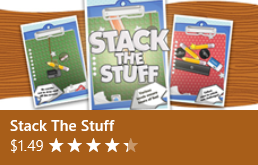 Fantastic Checkers
Fantastic Checkers is for Windows 8 players who love to play checkers. You can play against your rivals or against computer.
Reckless Racing Arcade Game for Windows 8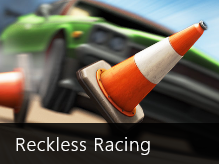 Paint 4 Kids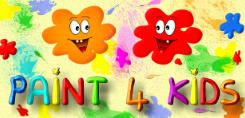 Adera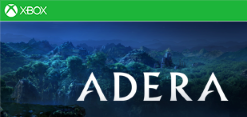 Hydro Thunder Hurricane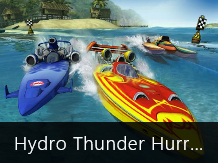 Jetpack Joyride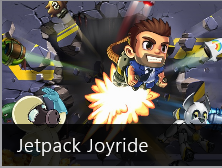 Windows 8 Solitaire Game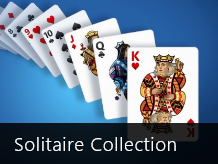 In previous beta release of new Windows operating system, Windows 8 Developer Preview we meet with a set of new games in Windows 8.
Sudoku
Sudoku games are one of the most played online games on the web. Now with Windows 8, Microsoft is offering a touch-game for Windows users to play Sudoku.
The Windows 8 Sudoku game has 4 levels, from easy Sudoku puzzles to expert level Sudoku puzzles. The new Metro-style game grants Sudoku tips for users who needs hints while struggling against the Sudoku game.

Zero Gravity
Zero Gravity is one of the new games in Windows 8.
Within the Zero Gravity game Windows 8 players are going to help an astronaut lost in space to reach to his spaceship using finger gestures.

Word Hunt
Word Hunt game is one of the educational games in Windows 8. I believe especially parents and children will enjoy playing new Windows 8 game Word Hunt. Besides players will be able to test and improve their language skills especially on word knowledge.

Copper
Windows 8 Copper game is a multi-touch game which is developed as a Metro-style application for Windows 8. In Copper game, players control a robot and gain points by collecting items and moving on a board covered with obstacles around for reaching the target.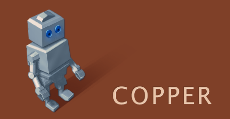 Treehouse Stampede!
Treehouse Stampede is a sample metro-style game application build for Windows 8. In Windows Treehouse Stampede game the aim is to create words including the given three letters. I like this educational Windows game and suggest parent to play Treehouse Stampede with their kids.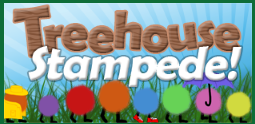 Piano
Metro-style Piano multi-touch application is one of the music applications in Windows 8 first introduced with Windows Developer Preview version. By using touch features of Windows 8 and their monitor screen, users can play the piano, record and re-play with virtual piano player program Windows 8 Piano.

Tile Puzzle
Windows 8 Tile Puzzle game is a sliding block game where players move or slide tiles on the game board to complete the puzzle image. The Tile Puzzle game is can be considered as one of tile puzzle games for kids but of course with increased difficulty level parents will have a challenging tile puzzle.

Five in a Row Game
Five in a Row Game is one of the strategy games like Go game played on the go board with 19x19 dimensions. The first player who can align 5 stones from his own color will win the game.

PaintPlay

Check M8

Labyrinth