How to Check Windows Version using System Information
Windows users can use System Information tool to check Windows version numbers, service pack level and the build number they are running on as Windows operating system.

Windows version check using msinfo32 - System Information tool is the easiest way of checking all system related data, parameters, and values.
Here is the steps to determine Windows version using msinfo32 System Information tool.

Click on Start buton.
Windows XP users can type msinfo32 in Run Command screen.
Windowss Vista and Windows 7 users can type msinfo32 in Start Search.
Press Enter

Usinh these steps will display the System Information screen as follows on a Windows XP operating system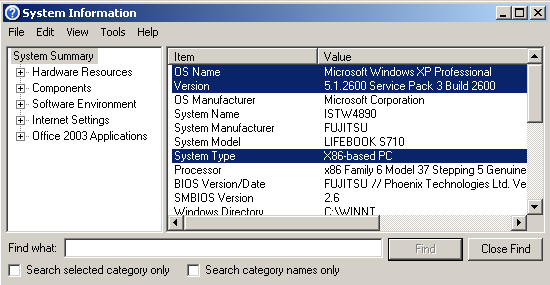 If you proceed the above method running the msinfo32 System Information tool on a Windows 7 computer, users can check the Windows version, service pack level etc. on a display similar to the below screenshot