Windows 8 Startup Repair with System Restore
I've downloaded and installed Windows 8 first release Windows Developer Preview version right after its release. After a few days later, when I run the virtual machine application Oracle VM VirtualBox to host 64bit Windows 8 OS, I got a warning message and Windows 8 started scanning for problem cause.
Startup Repair
Do you want to restore your computer using System Restore?
Startup Repair can try to restore your computer to an earlier point in time when it worked correctly. This repair will not change personal data, but it might remove some programs that were installed recently. You cannot undo this restoration.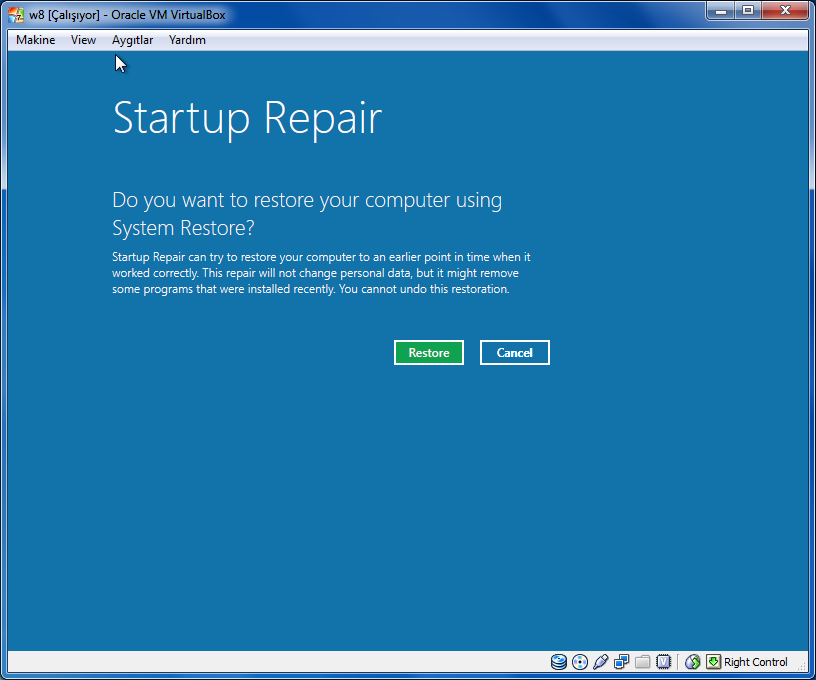 If you experience such a case you have two options to continue System Restore or Cance. When I prefer to Restore Windows 8, Startup Repair tool successfully managed to revert back to last successfully working point within minutes. At the end, I did not lose any information and had now a working OS.