Download Windows Phone App for Windows 8
Windows Phone app is a Microsoft app for Windows Phone 8 users (as well as Windows Phone 7 users) to manage their smartphones running Windows Phone software from their Windows 7 or Windows 8 desktop PCs. When you download Windows Phone app on your Windows 8 computer, you can manage, view and sync media files like music files, vide files, photos or images from your PC. Windows Phone app also enables Windows Phone 8 users to rename their mobile devices using a graphical user interface.
Please note that Windows Phone app for Windows Phone 8 devices is still in beta period (Preview 2), but Windows Phone 8 owners (like Nokia Lumia or HTC 8X) can download Windows Phone app for desktop for free from Microsoft Windows Phone web portal.
First of all in order to download and install Windows Phone app for desktop, you must be running Windows 7 or Windows 8 operating systems on your desktop PC (or on your ultrabook). But not on Windows RT tablet PCs.
After you install Windows Phone app on your desktop computer, you can easily connect to a Windows Phone 8 smartphone device and manage it or sync music, video or photo files.
The total download size of Windows Phone app for desktop executable file WindowsPhone.exe is 2,96 MB. The total time for downloading and installing this Windows Phone application is within a few minutes time.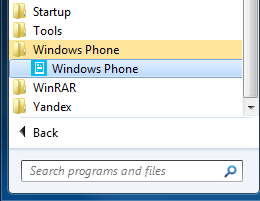 After you complete Windows Phone app installation on your Windows 7 PC, it will be listed under Start Menu > All Programs > Windows Phone program group
Windows 7 users can start this app using above program menu group.
When you start Windows Phone app, the below screen will be shown at first step. If you have not already connected a Windows Phone 8 device using a plugin connector, the application will be waiting you to plug-in your Windows Phone 8 running smartphone. If you have already connected a Windows 8 phone, the application will navigate to the next screen within a few seconds.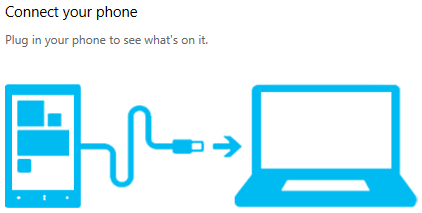 Plug-in your phone to connect it using Windows Phone app for desktop running on Windows 8 PC
At this step, Windows 7 / Windows 8 users are ready to manage their Windows Phone 8 device by chaging its name (renaming Windows Phone 8 device), or sync music, movie, video, photo, ringtones, etc media files between their PC and Windows Phone.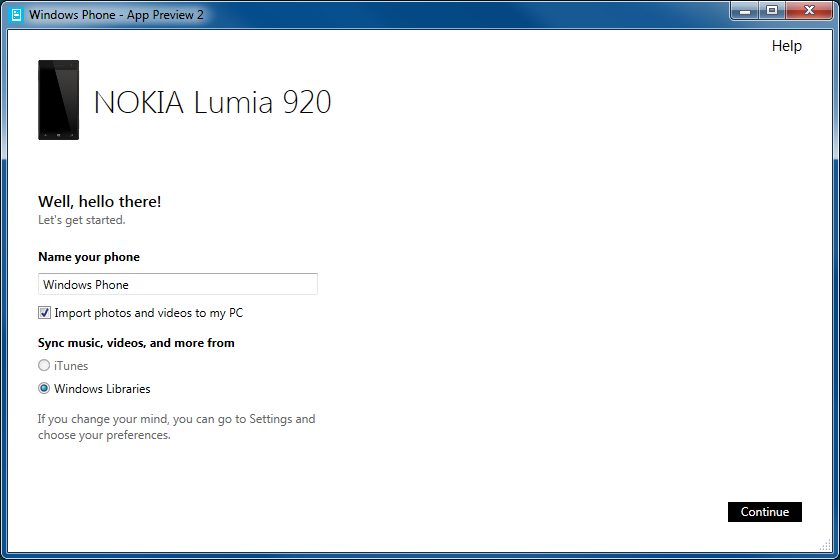 Manage your Windows Phone 8 Nokia Lumia 920 using Windows Phone app for desktop (on Windows 7 or Windows 8)