Download Windows 10 Preview Builds for Update
Microsoft Insider program enables users to download and install Windows 10 Technical Preview and frequently released rebuilds free. This Windows 10 guide shows how to update and download Windows 10 Preview builds from your Windows 10 PC.
Following screenshots are from my Windows 10 installation on VMware Player. When Windows 10 was first available for public trial, I did download Windows 10 and using VMware Player, I had installed the first Windows 10 Preview free trial version as a virtual PC. Then following the below steps, I upgraded Win10 to latest preview build.
Windows 10 Upgrade RAM Requirement
Before you start installing new Windows 10 Technical Preview builds, please note that your PC will require at least 2 GB of RAM.
Otherwise update wizard will exit with "Couldn't install Windows 10 Technical Preview" error.
Or "Failed to install the new preview build, please try again later. 0xC1900200"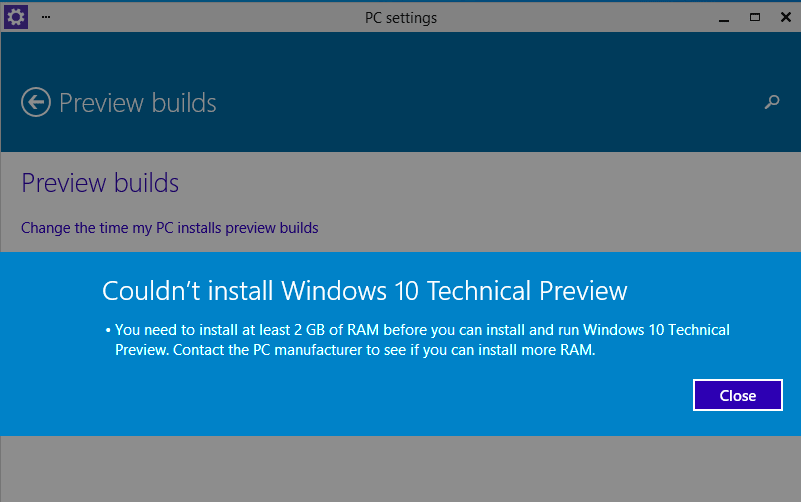 Download Windows 10 Preview Builds and Install
Open "PC settings" of your Windows 10 operating system running machine. You can directly type on start menu for Settings or PC Settings and the application icon will be listed.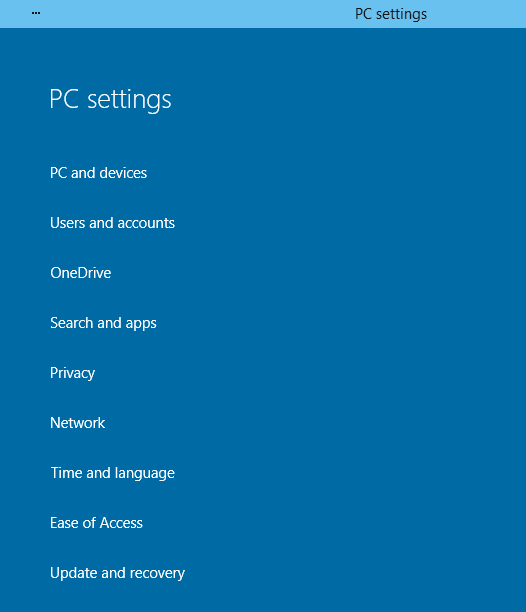 Continue with update to newest Windows 10 build by selecting the last option on settings screen.
PC settings > Update and recovery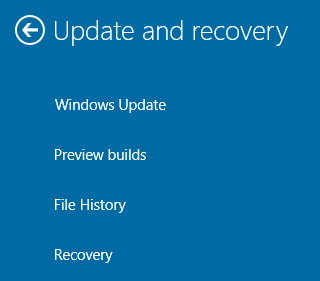 Click on Preview builds selection.
When the new wizard screen is displayed, you will see the "Download now" button which enables Windows 10 users to download new preview build if available. Press on Download button to continue.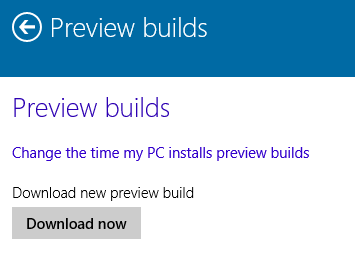 Then the wizard will be checking for new Windows 10 preview build and downloading it if released for Windows Insider participants.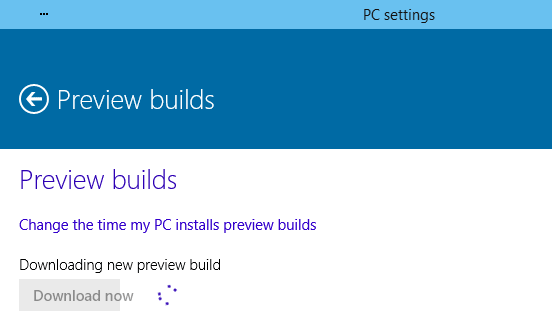 After setup file is downloaded and long lasting download process is completed, the "Install now" button will be activated. You can continue setup of new Windows10 build by pressing Install button.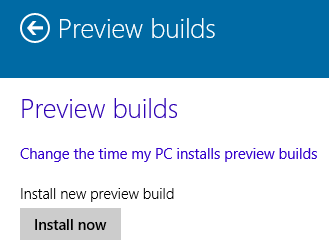 Preview builds setup wizard will start Windows 10 preview build installation

Please note that the installation of the new build of Windows 10 Technical Preview may take some time. And after the download and setup of new Windows 10 rebuild is completed, you have to reboot your PC (or if you install Windows 10 on virtual PC, you have to restart it).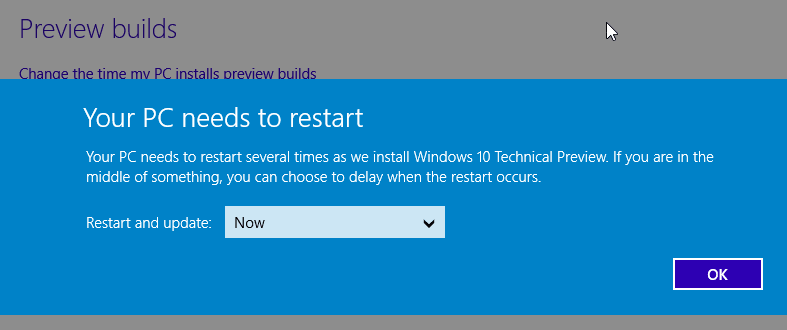 Then your Windows 10 PC updated with most recent Windows 10 Tecnical Preview edition will require a restart to complete installation. Unfortunately, the configuration after restart takes considerable time before the logon screen is displayed.