How to Change Computer Name on Windows 10
Windows users can change computer name of Windows 10 operating system running PCs as described in this Windows 10 tutorial using Control Panel System settings configuration. In this Win10 guide, Microsoft Windows users will see the required few steps with screenshots to change computer name on Windows 10 OS PC.
Before we begin this Windows 10 tips and tricks guide, if you have not yet you can download Windows 10 free and install Windows 10 on a virtual PC using VMWare Player.
Open your computer's Windows Explorer and right click on the This PC item to display the context menu for current computer. Choose menu option Properties to switch to properties window of the current Windows 10 running PC.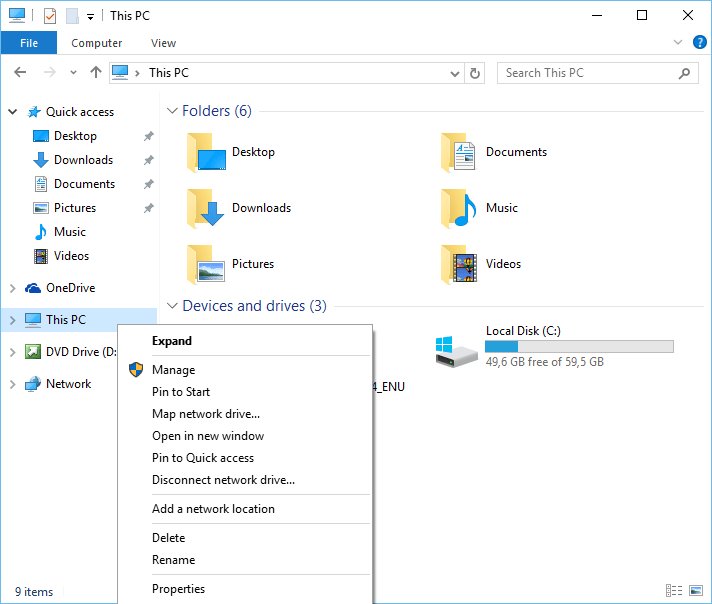 This PC Properties menu selection will open the Control Panel System screen as seen in below Windows 10 screenshot. System Control Panel screen has a section for computer name, domain, and workgroup settings.
As seen below, for this Windows 10 tutorial the current computer name is something like "DESKTOP-UM2Q8PF"
How a nice computer name :) isn't it? I want to get rid of this dummy computer name and change it with a more meaningful name.
Press Change Settings linkbutton.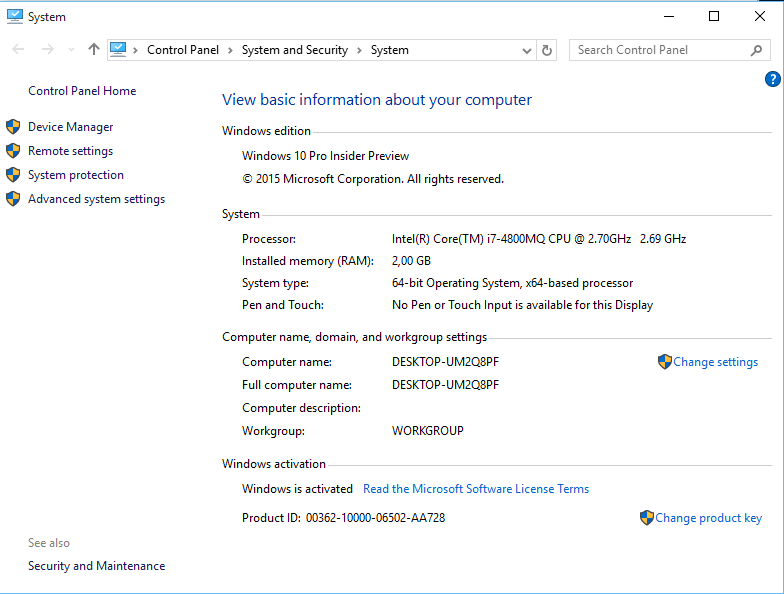 On System Properties screen the default displayed tab is for Computer Name. There is a textbox where you can edit your installed Windows 10 computer description.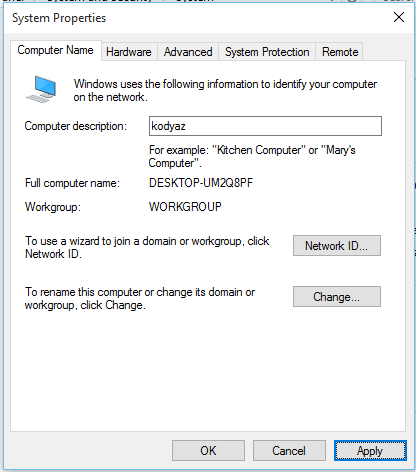 After you edit the computer description, press Change... button.
This action will enable Windows 10 user to rename current computer name and also to change the current Win10 PC's domain or workgroup.
When Change button is clicked following "Computer Name/Domain Changes" configuration screen is displayed.
Provide a new meaningful name as your new Windows 10 running OS computer name.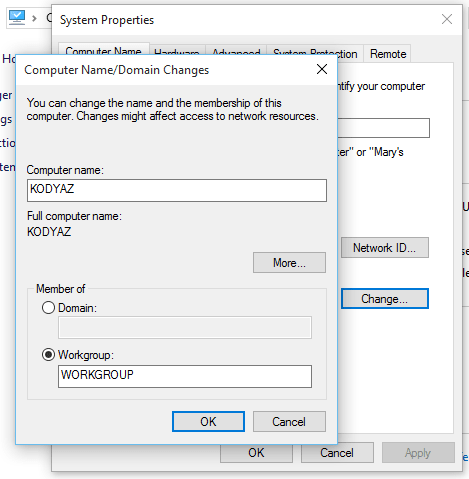 On above screen make any other changes if required before you save changes using OK button.
After Microsoft Windows user change computer name and description (or any other definitions related with the identity of the PC), a system reboot is required. After Windows 10 computer is restarted, changes on Windows 10 computer name and description will be effective.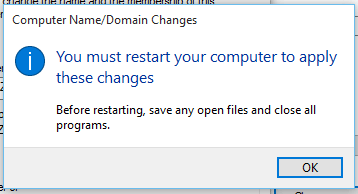 As I wanted to summarize the steps visually in this Windows 10 guide, only a few steps is required to change computer name on a Windows 10 computer.