Update Denodo License and Extend License Period on Denodo Platform
Denodo Platform administrators manage Denodo data virtualization platform, its services and tools as well as licenses using Denodo Platform Control Center. In this Denodo tutorial, I want to show how Denodo administrator can update Denodo license to extend the license period on the Denodo Platform Control Center administration tool. This step by step guide shows how to download new license files from Denodo Support and apply them on the Denodo Platform tool.
If you are using Denodo Data Virtualization platform for example Denodo 7.0 and if the license period has already expired, then Denodo administrators should apply the new license file which extends the licensing period valid for a future end time. In below screenshot, Denodo users can see how the screen looks like on Denodo Platform Control Center when the license expired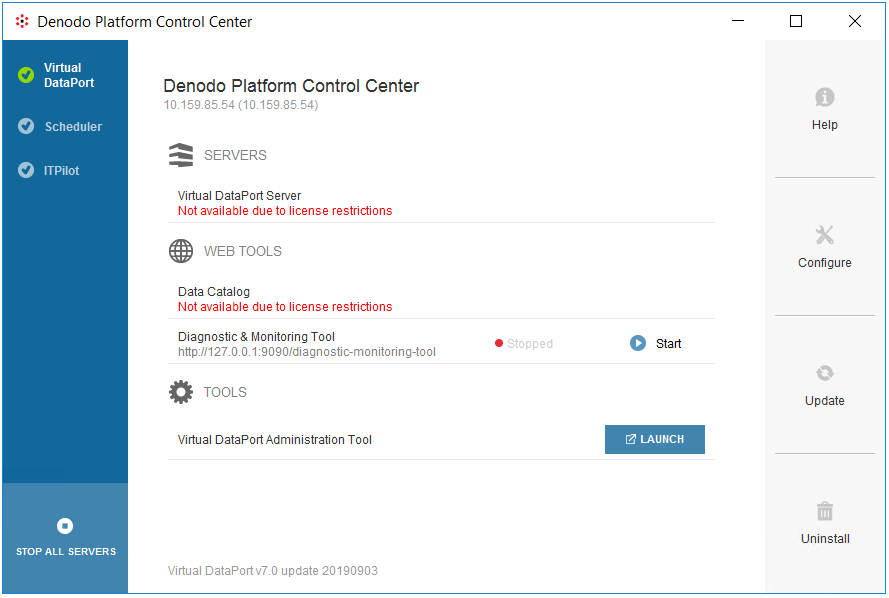 The message "Not available due to license restrictions" is pointing to an expired license period problem on the Denodo data virtualization platform tool.
In such cases users who have access to the Denodo data virtualization tool won't be able to log on to the system services like Virtual DataPort Administration Tool where the remote data sources are added as new data sources available in Denodo 7.0 Platform, create basic views and business views building a new data model in data virtualization abstract layer.
The Denodo Platform administrator can apply for a new license or to extend the license period at Denodo Support website.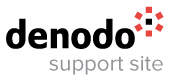 When Denodo Support issues a new license file for the Denodo customer, administrators can download new license files to update and extend Denodo license from Denodo Support portal using registered account.
After logging to Denodo Support portal with the registere user, on main menu follow options "Download > Licenses"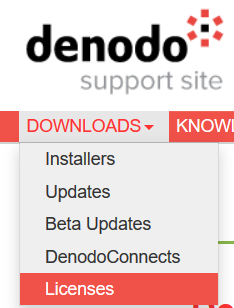 Download the Denodo license files for the platform you are using.
SA license is for stand-alone server installations, you can download both SOL and SA licenses but for the case in this Denodo guide, I will apply the SA license file.

After you download the Denodo license files copy them into a folder on the Denodo data virtualization server.
Launch Launch Denodo Platform Control Center on the Denodo server.
On the right, you will see Configure button.
Switch to Configure view.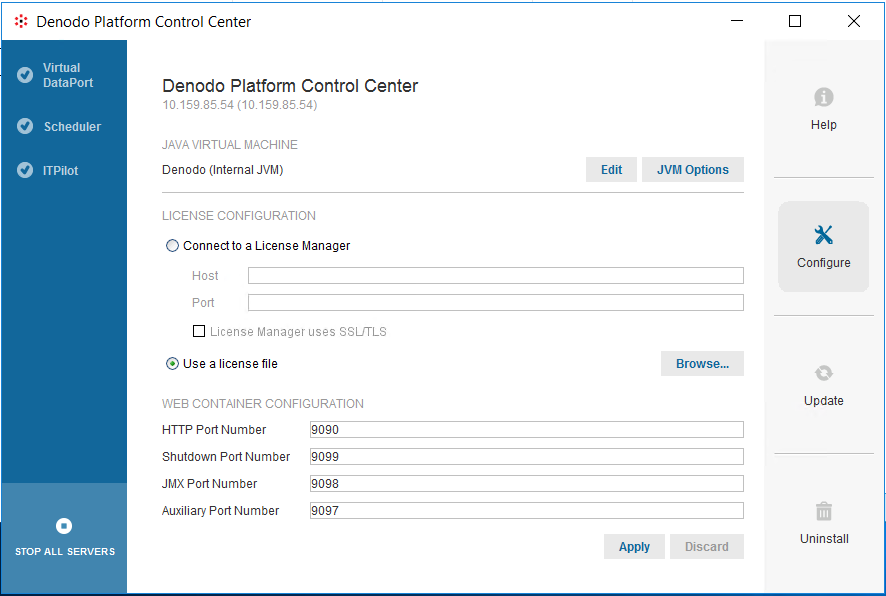 Using "Browse..." button select new license file which is for Stand Alone Server license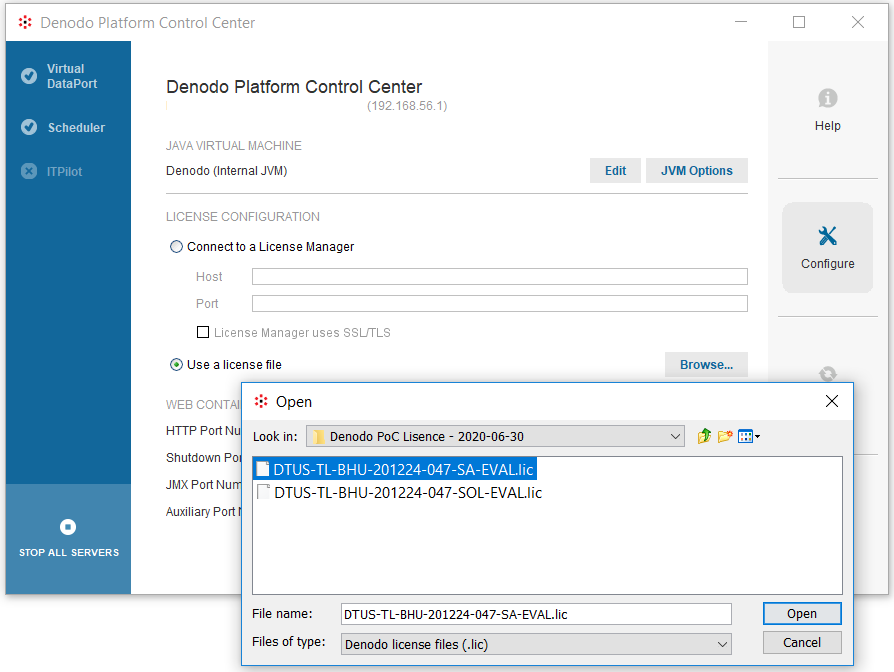 Click Open to select license file. Then after you return to Configure screen, click Apply button to apply the new extended license file on the Denodo server.
If the license installation is successful on Denodo Platform, below message will be displayed requesting the administrator to restart all the Denodo servers and tools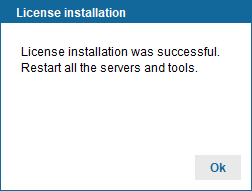 I'm running a stand-alone Denodo server so I will restart all the services on my single server, that will be enough for me and my users to continue using Denodo services and applications as before.
Swith to Virtual DataPort view and restart all services. Restart all services including Scheduler and ITPilot services, too.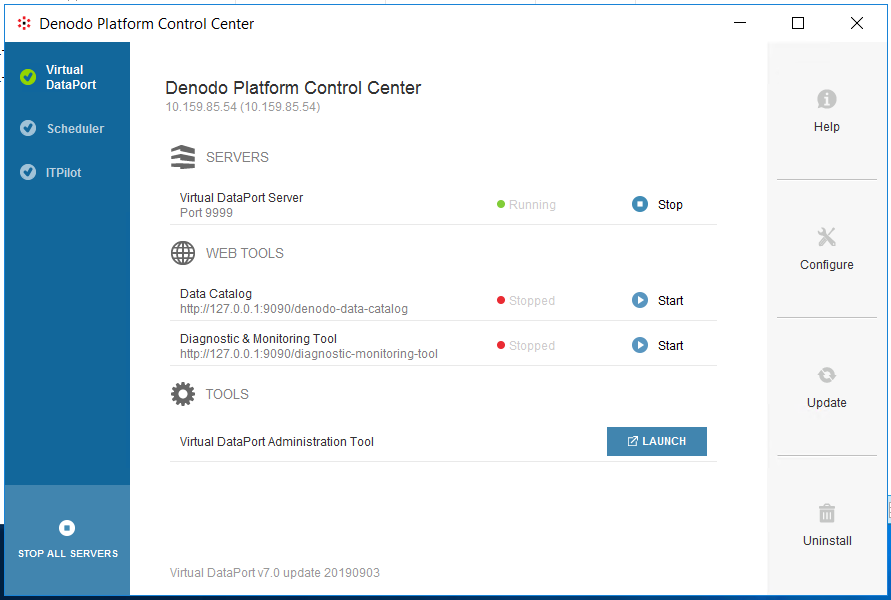 As illustrated above extending the Denodo license by applying the new license files is straight-forward and can be done within minutes. I hope this guide is useful for Denodo Platform administrators