How to Display Data Virtuality License Details
If you are using Data Virtuality as your logical data warehouse software and require to display license details of your Data Virtuality installation, you can follow the menu options described in this guide.
In order to view and display license details of a Data Virtuality installation, you can follow the below steps:
Launch Data Virtuality Studio
Following the options on main menu: Help > License
Launch Data Virtuality LDW page where expire date, license holder, etc are displayed.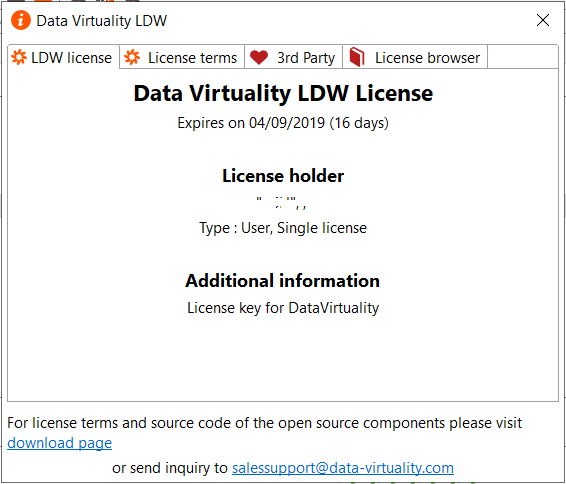 License terms tab display the agreement of the software usage by this license.
Data Virtuality LDW has been created by use of many third-party open source software components. All these open source components are listed under 3rd Party tab.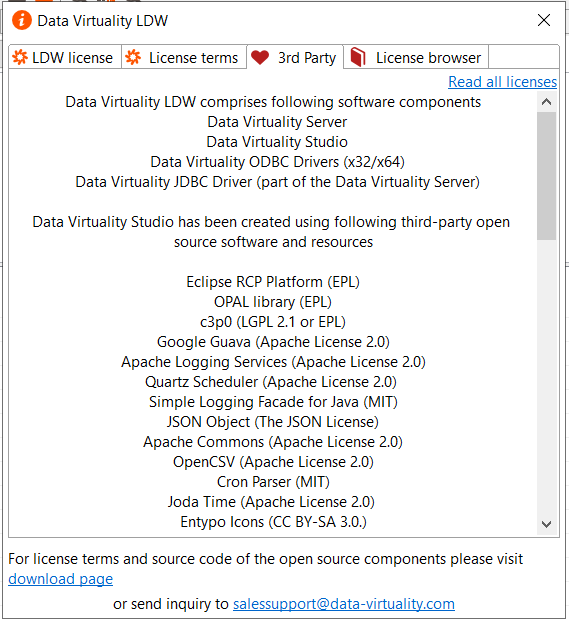 The License Browser tab enables you to display the license details for the 3rd party software components.